Reveal the beauty of your garden with our skilled gardeners!
Please fill out the details
we will get in touch
Restore the Glory of Your Garden in West Hampstead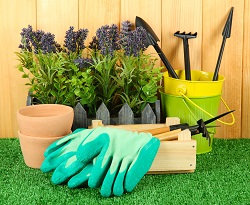 Gardeners West Hampstead is quickly becoming the go-to gardening company in West Hampstead for dealing with gardens of any size, shape or condition. That's because, throughout the NW6 area, our professional gardeners relish the challenge of transforming or caring for any kind of garden. Everyone deserves a wonderful garden to relax in, so let's see what we can do for you! We can offer landscaping, waste clearance or even lawn mowing if you need it. Call today to talk to an expert or get in touch through our website, if you prefer.

Get ready for the warmer months

If spring is just around the corner in the NW6 region, we often start to think about the condition of our gardens. Spring is the time for new life in the garden, so having a professional to visit and provide an expert garden maintenance service can help. Our skilled experts can offer great deals on landscaping, spraying and planting. They can even offer regular visits for expert maintenance or one-off sessions to tackle any grass that's grown a bit too wildly over the winter months. Whatever your needs this spring, call your local gardening company to give you a helping hand!

Does your garden have an irregular shape or size?

Sometimes you might be lucky enough to have a very long or very wide garden, but you might not be sure exactly what to do with it! Many of our clients in the NW6 area have come to us for advice on how to redesign and lay out their garden. Our landscape gardeners are here to aid with any garden design service you may need. Garden landscaping is a great way to transform and make the most of your garden. Our options are incredibly comprehensive and extremely affordable. Whatever your plans are for your garden, our experts can explain our available services in detail and guide you into choosing the best package for you.

No need to fret!

There's no need to get all stressed and worried over the state of your garden, even if you feel as if it is beyond rescuing! That's where we come in, shovel, spade and rake ready in hand to transform your garden! Throughout West Hampstead, we've been offering great deals on garden clearance and waste removal. So no matter the state of your garden, we are guaranteed to be able to help you out! Once any waste or junk have been cleared, we can then straighten up your garden with some maintenance options, or even a spot of garden landscaping. So don't get stressed, call in the experts to save the day!

Help is underway!

Looking for a reliable gardening service in the NW6 region? Entrusting your garden to a stranger can be difficult, and we understand that difficulty. That is why we hire the very best, most trustworthy gardeners in West Hampstead. Each of our experts is highly experienced in each of the maintenance options we offer. You'll have little difficulty in finding the ideal expert amongst our team to take care of your garden without making you feel nervous.

An affordable yet professional service

We at Gardeners West Hampstead have been working hard to keep our prices as low as possible. We do this because we think everyone should have access to great gardening services to turn their garden into the space they've always wanted. Our gardening experts are local to the West Hampstead area and are available all year round. Whether you need patio cleaning or weed control, we can do it all and you'll be pleasantly surprised by our extraordinarily affordable quotes. Book an appointment today on !


testimonials -
what customers say
I have been a client for Lawn Mowing West Hampstead for some time, I use them to keep up on the lawn mowing and they always do a really great job. It looks neat, tidy and they don't leave a mess for me to take care of. I think they...
Kendra J.
We asked Lawn Mowing West Hampstead to do some hedge pruning for us and were very happy with the work done.
Gary Perry
The best deal in town, hands down! Gardening Services West Hampstead made looking for garden maintenance fast and easy.
Kyle P.
Lawn Mowing West Hampstead carry out all the garden care tasks asked of them and they leave everything clean and tidy too. They go the extra mile to ensure their customers are left completely satisfied - something I certainly experience...
Daniel B.
I have never been able to keep on top of lawn mowing. I'd always be busy or skip it, usually because it was too much work that would take a good chunk of my time. I decided to call in help and ever since GardenersWestHampstead have seen...
Matilda W.
My garden was looking bare and unloved and I desperately wanted to bring in a bit of life and colour. My friend raved about her experience with Gardeners West Hampstead and suggested I should hire them to help with my planting. I gave...
Lisa
The gardening experts from Gardening Services West Hampstead have really made such a difference to my garden. Now that it's always looking clear, green and beautiful, I use it much more than I used to! I still can't believe how such a...
Thomas Lowe
I booked Gardening Services West Hampstead after I saw the work they did in my neighbour's garden. The finished result was unbelievable and I was hoping that it would be replicated in my back garden, and I wasn't disappointed. Their...
Charles H.
I can't recommend Lawn Mowing West Hampstead enough. They are the best gardening company around and I have nothing but good words to say about them. So if you need help weeding or planting or whatever, opt for this company.
Trish
Having children who love playing in the garden means my patio gets messy quickly. It can be difficult for me to keep up with the cleaning so I often hire Lawn Mowing West Hampstead for some help. They see to the patio cleaning tasks I...
S. Oaks